Take the time to stop Doing and start Being
Gift yourself 8 days of Recharge. Create space for yourself. Feel free and simply Be.
Through different holistic modalities, healthy nutrition and wholesome activities, nourish your Body, Mind, and Soul.
Nourishing delicious drinks, breakfasts and dinners
Reiki session with Sound Healing, Tarot, Meditation
Yoga and Ecstatic Dance, Crystal Therapy, and Cacao Ceremony
Discover the Caribbean culture, Caribbean Cooking Class, visit to Chaman
Discover Puerto Viejo, Cahuita National Park, Jaguar Rescue Center, and Arts and Crafts Fair
A Self-encounter in the Jungle, a journey back to your Heart, to your Center to reconnect with your Inner-Magice
.
Nourish and replenish 
your Body, Mind and Soul through our different daily holistic activities.
CACAO CEREMONY
Cacao is a natural heart opener, adaptogen, and powerful healing detoxifier. It also grounds us and connects us to Pachamama.
TIBETAN BOWLS
The sound of the Tibetan bowls promotes relaxation deep in the body and mind. It is a sound full of harmonics of a healing nature that oxygenates and rejuvenates all the cells of our being.
CRYSTAL WORKSHOP
You will make your own crystal amulet and choose a crystal to accompany you on your own path.
YOGA AND DANCE
Through yoga and dance, we learn to listen to our inner voice, discover who we are. We finally slow down, breathe, move, and focus on the here and now.
And our whole being smiles!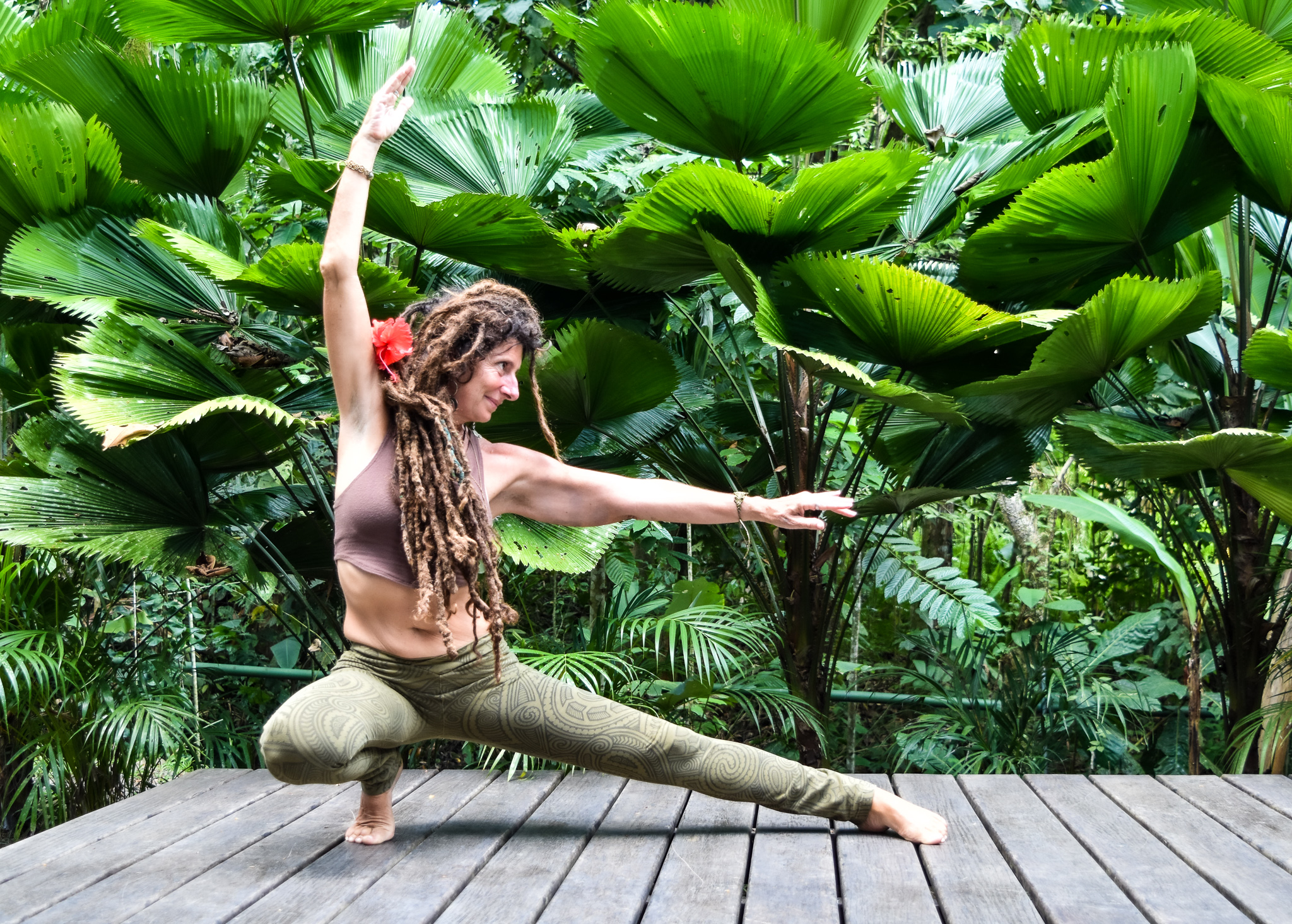 REIKI
Reiki therapy connects you with universal life energy and its countless benefits.
TAROT
Through the tarot, you will connect with the Now. The tarot is a guide, a mirror to know your deeper self, to explore the past and future within the context of this present moment.
Because deep sleep is the best form of meditation.
When you are immersed in nature, the restorative effect is almost magical!
You will sleep surrounded by the natural music of Nature in our peaceful rooms, designed to rest fully and dream deeply.
Let the sounds of the jungle lull you to sleep and wake up refreshed in one of the 4 private bungalows, or one of 2 private junior suites.
Satta Lodge – jungle suites & bungalows,
is located in Cocles, near the most beautiful beaches of the Caribbean Coast and hidden in a lush tropical jungle.
Have you ever woken up to the song of howler monkeys, the flight of the toucan, the inspiringly slow movements of a sloth, or the impossibly blue flight of a morpho butterfly? This is the daily life here.
It will be in this unique energetic point in the world, on the Caribbean Coast of Costa Rica.
Puerto Viejo is truly a unique destination, a jewel of Pura Vida. Come experience the people's kindness, the pristine nature, reconnect with Nature, and reinvent yourself.
We also invite you to discover the magical culture of our little town, its purity, its people and its beautiful beaches!
The retreat includes:
8 days – 7 nights at Satta Lodge in private bungalow or private junior suite

7 healthy breakfasts with gluten free, and vegan options

3 healthy dinners

3 Reiki sessions with sound healing with Tibetan bowls, tarot, and meditation

3 sessions of yoga and 1 ecstatic dance

1 crystal therapy workshop

1 cacao ceremony

1 traditional Caribbean cuisine cooking class

1 guided tour to discover the indigenous culture Bribri, and visit with the Shaman

1 guided tour in Cahuita National Park

1 guided tour at the Jaguar Rescue center

Visit to the crafts and farmers' market of Puerto Viejo

Opening and closing ceremonies for the retreat
All activities are led by trained and specialized people, proficient in Spanish, English and French
In collaboration with OMREIKIOM – NAMU CACAO LOVE – SABLANUT
Total Price per Person $1950
If you are wiling to share the room there is a 50% discount